VS.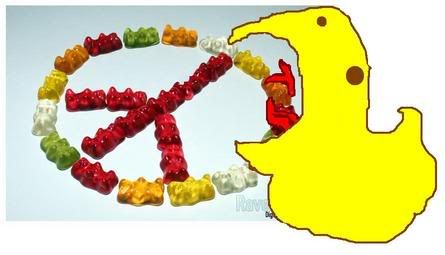 Peep:


Subobeyliminal
PeeringOffTheEdge
Bulghod
Teim
Kirse
Gummi:


Kahnate
Williamthebloody
Zante
Lady Bathory
Ryhmy
LunaticFringe
Len
The Flying Dracula Hair
Nim
Peep-gummi Hybrid:
Anigmal
The official thread, that I shall be using to 'document' Bubblegum Noir's peep vs. gummi ranks.

Which side do YOU choose? You know where I stand. Make your choice, and post your reasons.
::cracks riders crop::

Brings back memories of when some of you first came here, yes? Heh.